Bethany Lutheran Food Pantry
The Bethany Lutheran Food Pantry is open to the community every Sunday, 1:00-3:00 p.m.
Please use the entrance at the back side of Bethany Lutheran Church to access our food pantry.
This institution is an equal opportunity provider. Read the USDA non-discrimination statement here.
Bethany Lutheran Food Pantry will be closed December 24, 2023.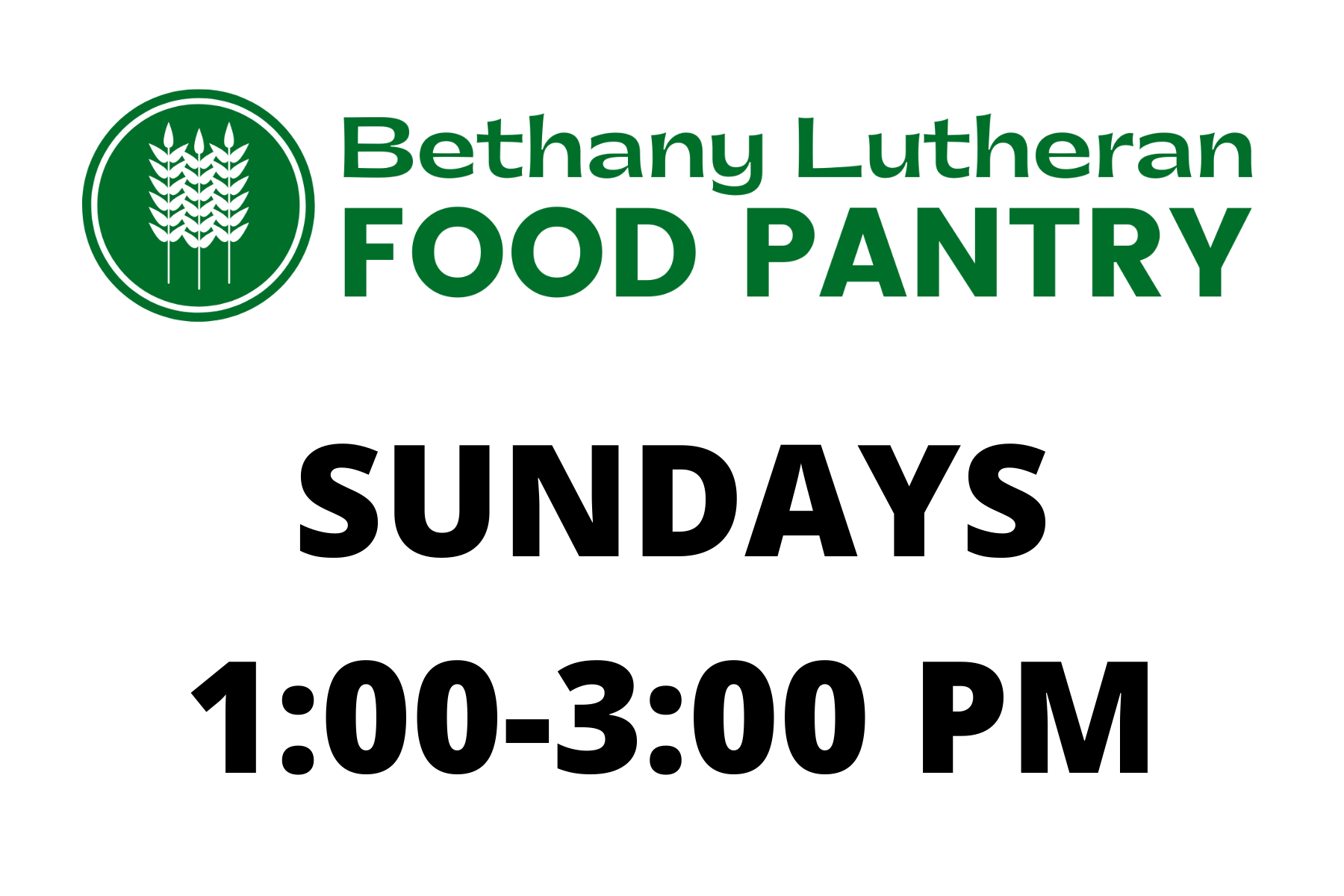 Each Sunday the pantry needs six volunteers to greet neighbors and help them shop for food. If you would like to volunteer on Sundays, please use the link below to sign up:
Bethany Lutheran Food Pantry requests donations of personal care and household cleaning items such as:
Laundry detergent (laundry pods or laundry sheets, please), dish soap, tissues, paper towels, toilet paper, hand soap, shampoo, conditioner, body wash, deodorant, toothbrushes, and toothpaste.
If you would like to donate food items, please make sure they are not expired, and not opened (sealed in original packaging).
Donations may be dropped off at the front entrance of Bethany Lutheran Church, Monday-Thursday, 8:00 AM - 4:00 PM.