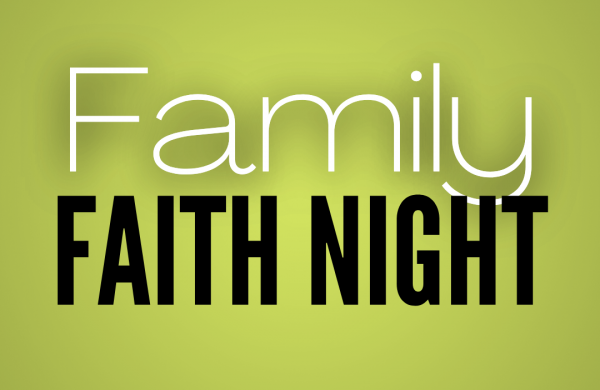 Join us for Family Faith Night on these dates:
September 13, 2023
October 11, 2023
November 8, 2023
January 10, 2024
February 7, 2024
April 10, 2024
May 8, 2024
Family Faith Night is a ministry for students in preschool through 12th grade AND their parents. The whole family attends together!
Dinner is served at 5:30 and the program is held at 6:00-7:30 p.m. Families start off all together in one large group to learn the Bible lesson and memory verse, play games, sing worship songs, and families have discussion time! After large group time, we split into groups: Adult session for parents, youth group for high school, confirmation class for 7th grade, and activities for PreK-6th grade.
At Family Faith Night, we need volunteers to be group guides. Please sign up here to select dates and indicate if you would like to help with PreK-2nd grade, or 3rd-6th grade.
Sunday School is for all students in preschool through high school.
Please join us for Sunday School in the lower level at 9:45-10:45 a.m.
For more information, email sundayschool.bethanycr@gmail.com.

Youth group for high school students is on Wednesdays, 6:00-7:30 p.m.
For details, contact Darin Elm at youth.bethanycr@gmail.com.